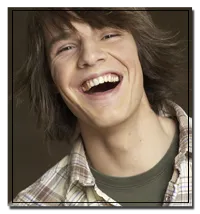 "I have been a patient of Dr Yoon's for several years. Prior to visiting Dr Yoon, I dreaded going to the dentist due to a bad dental experience many years ago. So I went to various dentists & not consistently, never finding one that particulary made me want to come back. My teeth suffered because of it, & I was having terrible dental issues. Luckily I just happened to pick Dr Yoon's office in an emergency situation one day and it was the start of a complete change for me. The office was pleasant, clean, and calming. The staff is professional yet completely friendly and caring. It was a whole new dental experience for me and from then on Dr Yoon and her staff helped me over time, fixing all my dental issues and I now have enjoyed a very nice & healthy smile for quite some time. I remember when I didn't want to smile, I wish I had found Dr Yoon's practice sooner! I never mind going, I look forward to my cleanings and value their expertise if & when any dental issues arise. You feel like you are not just another patient, they get to know you and make you feel welcome. I have a very hectic work schedule Supervising several Customer Care offices so another plus of being a patient here is that when you make an appt, you are promptly seen. They always seem to respect the patients time and schedule the appts well. I really honestly cannot say enough good about Dr Yoon and everyone at Family Cosmetic Dentistry. If you have any apprehensions about seeing Dentists, or just need a new one; this IS BY FAR the one to go to!"
-April N
"The Dentists are really friendly and patient, and so are the staff. I have been visiting the dentists here from the last 8 months."
-KR
"I am VERY scared of the dentist and will not have work done. Dr. Yoon and staff were so friendly and made me feel so comfortable I was finally able to overcome this fear and most importantly allow them to take care of my teeth. Thanks to them I can smile again :)."
-A. Lee